Here's what our team is doing to keep you safe.
At Belvedere Family Dentistry & Orthodontics our patients' health and safety are our top priority. Due to the outbreak of COVID-19, we have updated some of our daily procedures and are taking necessary precautions as outlined by the CDC and OSHA standards of infection control. You'll still receive the same exemplary service from our dedicated team, however to ensure the safety of all our patients here are some changes we have implemented.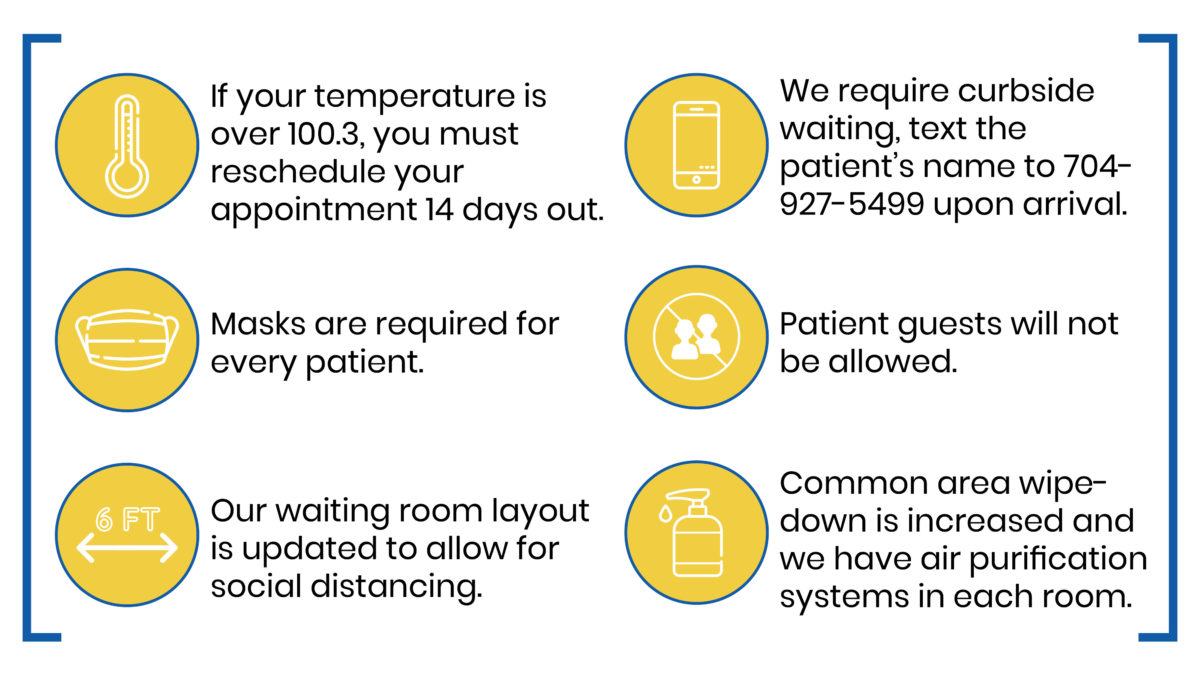 We will be resuming normal business hours Monday, August 31st. Our hours will be Mon. & Wed. 8 AM – 4 PM and Tues. & Thurs. 7 AM – 3 PM. Please complete the form below to schedule your next appointment, or call us today at 704-927-5499 if you have further questions.